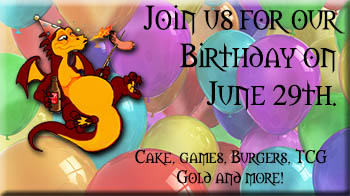 Our Birthday!
Our Birthday is coming up on June 29th. Come on in and join us and many others for Games (Including the TCG Gold), Burgers, Cake and more!
---

Our next WarMachine League starts May 3rd! Cost is $10.00
---
Come and learn to build, paint and shoot up some Squads. Begins May 7th. runs 4 weeks.
---